Indoor Soccer
Indoor tots soccer
Our indoor tots soccer program is a great way for children ages 2-4 years to learn the sport of soccer in a fun, friendly environment. This six week program will allow children to participate in a series of stations each week focusing on the fundamental skills of soccer!
Greensburg Tots (2-4 years)
Mondays, 6:15-7:00pm, January 9-February 13 –OR-
Saturdays, 10:00-10:45am, January 14-Febuary 18
Unity Township Tots (2-4 years)
Mondays, 6:15-7:00pm, January 9– February 20
Tots: $40 members/$51 non-members
Tots Indoor Soccer Registration 2017.pdf
Indoor Tots Soccer Parent Letter.pdf
Indoor Soccer League:
Our indoor soccer league will be offered for children ages 5-9 years. Players will be placed on a team based on their age and guaranteed nine practices and eight games throughout the season. Practices will be held one night a week in either the Greensburg YMCA Gymnasium or a Unity Township Location, Monday through Friday, between 4:00pm-8:00pm based on the coaches availability. Games will be held on Saturdays.
Indoor League (ages 5-10)
U6: January 9–March 18, Games Saturdays at 12:15pm
U8: January 9-March 18, Games Saturdays at 11:15am
U10: January 9-March 18, Games Saturdays at 7:30am or 8:30am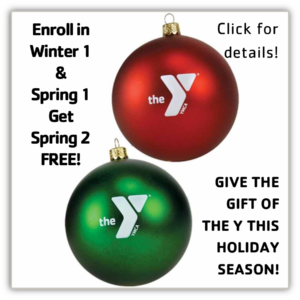 U6: $55 members/$75 non-members
U8: $65 members/$85 non-members
U10: $70 members/$90 non-members
Indoor Soccer Parent Letter 2017.pdf