Annual Support Campaign
Businesses and individuals that give a significant level of $1,000 or more will receive recognition within the facility via banners in our cardio room, lobby, gymnasium, pool, ect.
The Annual Support Campaign is a fundraising campaign we take much pride in. This campaign raises money to provide scholarships to children and families in need. Every dollar raised helps ensure that "no child is ever turned away due to the inability to pay." The Greensburg YMCA's Annual Campaign currently provides financial support to over 50 individuals a month, giving these children the opportunity to participate in programs that would not be possible without help from generous donors like you.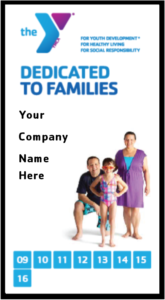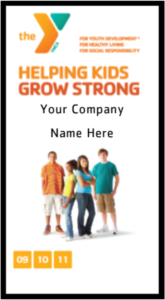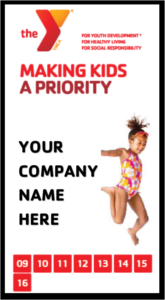 Executive Round Table (ERT) $1,000 – $4,999
We will display a banner within our YMCA in a high traffic area starting with the cardio room followed by the lobby, gymnasium, ect. (Discretion of the business)
Name listed in bi-annual newsletter and program brochures
The image of the banner will be displayed on our website which receives on average 2,900 hits per month
Two week membership passes for everyone within your company
Chairman Round Table (CRT) $2,500-$4,999
Same benefits as ERT level, but also includes:
Name displayed on our scrolling message board for six months (January – June)
Trustee Round Table (TRT) $5,000
Same benefits as ERT and CRT levels, but also includes:
Logo placed in a bi-annual newsletter and program guides
Logo placed on our website with the direct link to company's website
Name displayed on our scrolling message board for twelve months
Ad placed in our membership marquee located across from our Membership Servies Desk
Invited to the Annual Dinner as "Guest of Honor"
Thank you for your interest in supporting our Annual Campaign. Please contact George O'Brien, CEO directly with any questions you may have at 724-834-0150 ext. 112 or g.obrien@gbgymca.org