Fundraisers
The Greensburg YMCA offers special fundraisers and partners with local businesses from time to time throughout the year. Below is a list of current fundraisers and then an update on past fundraising efforts. Please join us in these special efforts to raise money for all we serve.
* Chick Fil A Night: Friday, December 21, 7 am – 9 pm.
For more information: Chick Fil A Day for the Greensburg Y
* YMCA T-Shirt Sale: Ongoing.
Visit our Welcome Center and purchase a YMCA T-Shirt for $20. Proceeds go toward our Annual Campaign.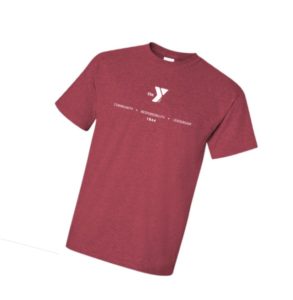 PAST FUNDRAISER UPDATES
The Meadows Fundraiser:
Thank you to all our Y Supporters who came out for our fundraiser night at the Meadows. The Greensburg YMCA was able to earn $250 to benefit our Annual Support Campaign.