Fall Soccer League (Outdoor)
Our fall soccer league will be offered for children ages 4 – 9 years of age. Players will be placed on a team based on their age and guaranteed nine practices and eight games throughout the season. Practices will be held one night a week at either Greensburg Salem High School or the Unity Township Municipal Building, Monday through Friday, between 4:00 and 8:00 pm based on the coaches availability. Games will be held on Saturdays starting 9/7/2019. Each player will receive a jersey in their team's color. Teams will be coached by a volunteer coach. Coaches will be provided with all necessary equipment as well as age appropriate practice drills to ensure your team's success.
For more information, contact Shawn Rause, Director of Sports and Wellness at s.rause@gbgymca.org or 724-834-0150 ext. 113.
U6: (4 – 5 years) September 3 – November 3 (Games Saturday 10:15 am)
U8: (6 – 7 years) September 3 – November 3(Games Saturday 9:00am)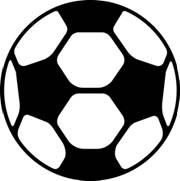 Practices: Start week of September 3rd.
Games: Start September 7th at Nicely Elementary
PRICING
U6: $48 members/$58 non-members
U8: $58 members/$68 non-members
Deadline to register is August 30th, 2019 at 4:00 pm. There will be a $10 administrative fee after this date.