Rentals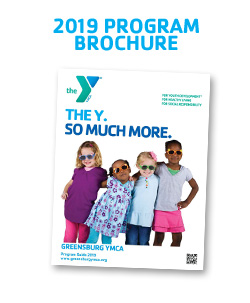 Thank you for your interest in Rentals. We offer facility rentals, birthday party rentals, scrolling message board (marquee) rentals. Please read below or click on the brochure to download a PDF file that can be printed or is available at our Welcome Center. Rentals are open to individuals and groups. Please see below for contact information.
Pool Rentals:
Contact: Dave Paul, Director of Aquatics and Wellness, d.paul@gbgymca.org, 724-834-0150 ext. 144
View Facility Rental Form for current pricing and details.
Gym, Gymnastics, Raquetball, Birthday Party Rentals:
Contact: Shawn Rause, Sports Director, s.rause@gbgymca.org, 724-834-0150 ext. 113.
View Facility Rental Form for current pricing and details.
Gymnasium Rental:
Full and 1/2 Gymnasium Rentals are available.
Armory (Annex building) Gymnastics Rental:

This space available to rent for Birthday Parties, Special Occasions, Cheerleading Practice or just about anything that fits your needs.
BIRTHDAY PARTIES AT THE YMCA
Birthday parties are offered to all members of the YMCA for the cost of of $150.00 for two hours and for up to 15 children (includes birthday child). This can be catered to your needs for swimming, sports or gymnastics, the YMCA provides you with a specialized staff. Parties are welcome to bring their own food and decorations, we supply the tables, chairs, activity and fun. Available Friday evening, Saturday, or Sunday based on the YMCA's scheduled activities. The parties book quickly, so sign up early! Facility Rental Form
If you have questions or would like to schedule your rental, please contact Shawn Rause, Sports Director, at s.rause@gbgymca.org or 724-834-0150 ext. 113.
Marquee Rental:

Advertise your business or special event on the YMCA's Scrolling Marquee. Area business may place their special message on the marquee for a small weekly fee. You may complete the Marquee Rental Form below and drop it off at the Y. If you have questions, please contact Suzanne Printz, at s.printz@gbgymca.org or 724-834-0150 ext. 120.

FINANCIAL ASSISTANCE
The Greensburg YMCA strives to never turn anyone away due to the inability to pay. With that in mind we will accept two forms of assistance in defraying the costs of membership, programs, and childcare. One way is through the YMCA Annual Support Campaign. The YMCA is able to grant scholarships to families in need due to the generosity of local businesses and individuals who donate monies to the campaign. We encourage those who may not be able to afford camp services on their own to complete a Financial Assistance Application and submit it to the Welcome Center of the YMCA. Please allow up to four weeks for processing. Additionally, our child care programs including the Early Childhood Learning Center (ECLC), Before and After School Enrichment (BASE), and our Camps (Adventure and Sports) accept payment from Child Care Information Services (CCIS). Families should contact CCIS of Westmoreland County to inquire if they are qualified (724-836-4580).