A LETTER FROM OUR CAMPAIGN CHAIR
The Greensburg YMCA is committed to nurturing the youth in our community and to providing opportunities for all individuals to connect, learn, and ultimately thrive through youth development, healthy living and social responsibility. To impact our community, we NEED the community.
This year, I ask that you join my family in supporting the YMCA Annual Support Campaign in developing and supporting our next generation in healthy living in all aspects of life—mind, body, and spirit and fostering social responsibility. I know first hand, as a parent, the positive impact that having a safe, nurturing and family-friendly environment can have on our children. If we all work together, these opportunities can be made available for all of our community's children, regardless of their ability to pay.
I hope that you will consider supporting the YMCA as it engages with our community, builds our families, and develops our next generation. Remember, every dollar raised goes directly to assisting children and families who may need some help!
Sincerely,
Dr. Sydney Beeler
President of the Board
We can't do it alone.
DONATE FOR A BETTER US.
When you give to the Greensburg YMCA's Annual Support Campaign, your generosity reaches children, families and seniors throughout the Greensburg Area.  Each dollar raised goes directly to assisting individuals and families in our community by providing opportunities for membership and program participation.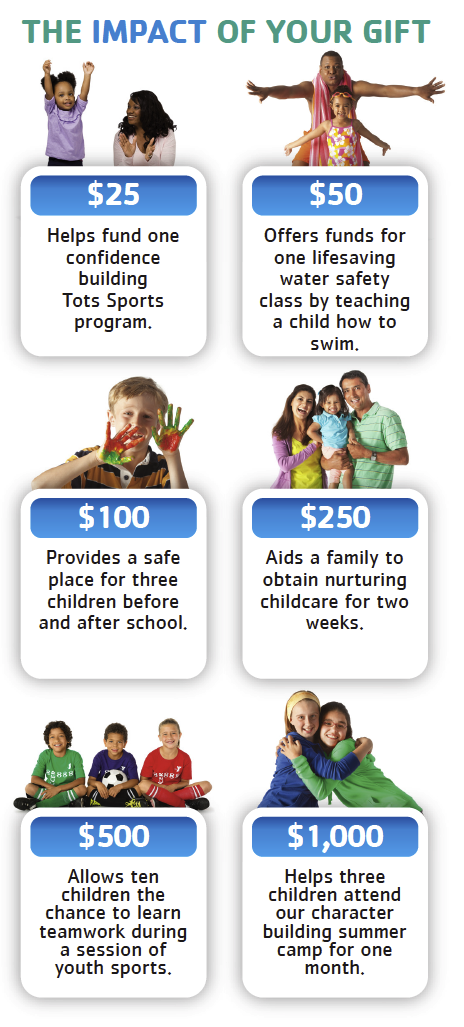 SPONSORSHIP LEVELS:
Businesses and individuals that give a significant level of $1,000 or more will receive recognition within the facility via banners in our cardio room, lobby, gymnasium, pool, etc.
Each dollar raised from the Annual Support Campaign goes directly to assisting individuals and families in our community by providing opportunities for membership and program participation.  With the growing need for financial assistance, we are asking for help from the staff, volunteers, membership and community leaders to continue this much needed financial assistance.  All levels of giving are welcome and necessary.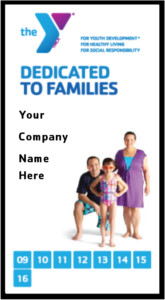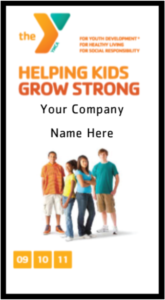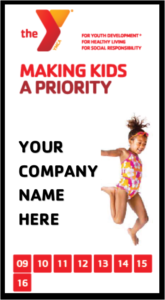 Estate Sponsor
$500
Recognition on website for 6 months
Recognition displayed within the Y for 6 months
Vintage Sponsor
$1,000
Recognition on the website for 1 year
The Y will display your banner in the facility for 1 year Scrolling message board recognition for 6 months
Heritage Sponsor
$3,000
All Vintage Sponsor incentives
Recognition on future donor wall
Scrolling message board recognition for 1 year Recognition on all Y marketing pieces for 2023 events
Thank you for your interest in supporting our Annual Campaign. Please contact Debby King, Fund Development Coordinator, directly with any questions you may have at 724-834-0150 ext. 114 or [email protected]
Our Donors

Thank you to all of our supporters who have donated to the Greensburg YMCA. We are very grateful for all that you have done for our community and we can't wait to see what the future brings.  With your donations and sponsorships, the YMCA has been able to provide an ample amount of opportunities to our community, families, and children. Without your support we could not serve our community like we do.