Adult Training Facility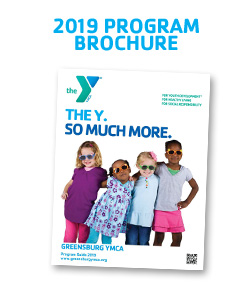 Thank you for your interest in our Adult Training Facility (ATF). Please click on the brochure to download a PDF file that can be printed or is available at our Welcome Center.

The Greensburg YMCA Adult Training Facility (ATF) is a day program for adults with intellectual development disabilities between the ages of 18 and 59. The program's objectives include training to promote freedom of choice, independent living skills, community integration, personal and public safety awareness and leisure skills. The ATF has been licensed through the Department of Public Welfare, Office of Developmental Programs since 1975.
For more information about the ATF, please contact ATF Director, Tammy Carota, at t.carota@gbgymca.org or (724) 836-8040.
Westmoreland County IDD Awareness

Visit Site
FINANCIAL ASSISTANCE
The Greensburg YMCA strives to never turn anyone away due to the inability to pay. With that in mind we will accept two forms of assistance in defraying the costs of membership, programs, and childcare. One way is through the YMCA Annual Support Campaign. The YMCA is able to grant scholarships to families in need due to the generosity of local businesses and individuals who donate monies to the campaign. We encourage those who may not be able to afford camp services on their own to complete a Financial Assistance Application and submit it to the Welcome Center of the YMCA. Please allow up to four weeks for processing. Additionally, our child care programs including the Early Childhood Learning Center (ECLC), Before and After School Enrichment (BASE), and our Camps (Adventure and Sports) accept payment from Child Care Information Services (CCIS). Families should contact CCIS of Westmoreland County to inquire if they are qualified (724-836-4580).