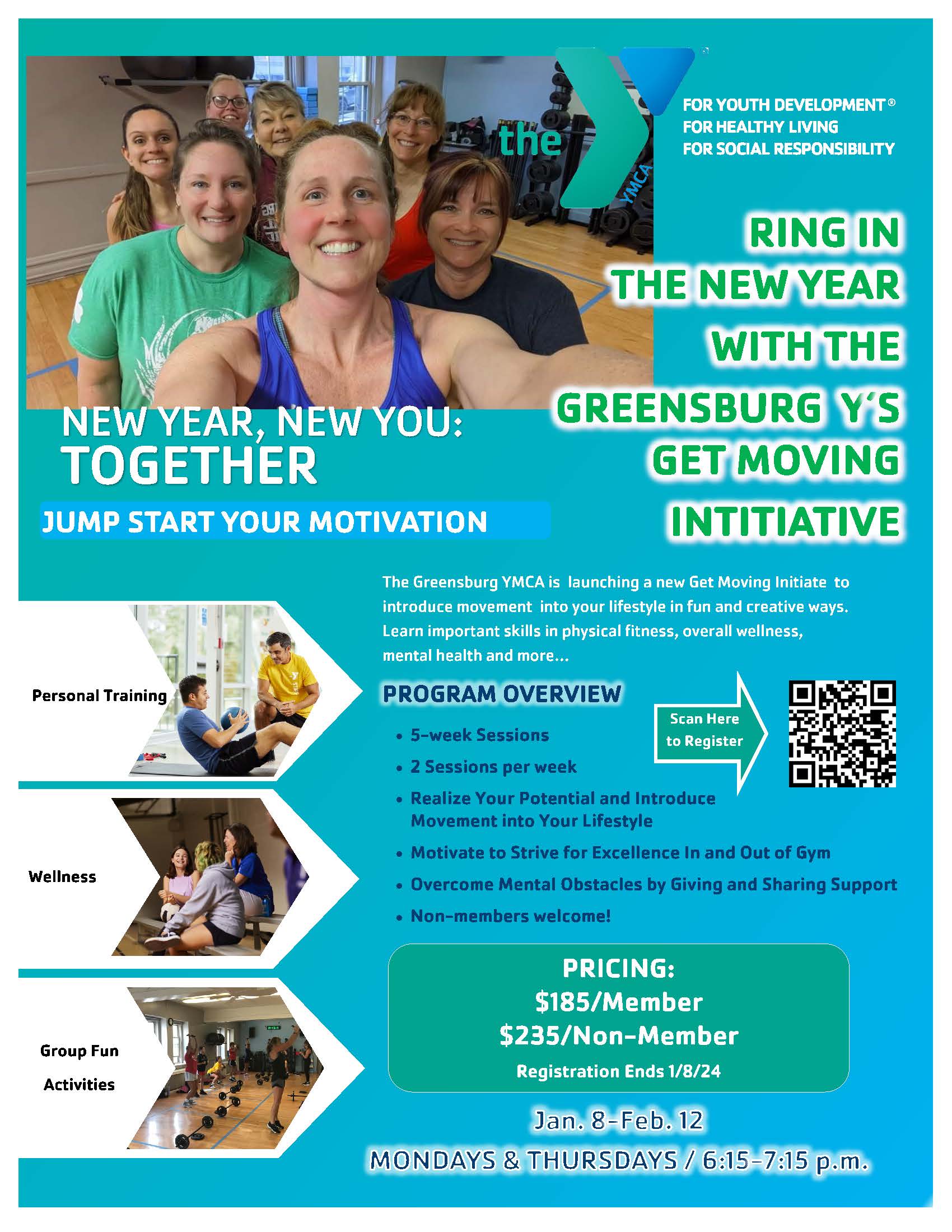 GET MOVING INITIATIVE:
Jump Start Your Motion
Jan. 8-Feb. 12
MONDAYS & THURSDAYS 
6:15-7:15 p.m.
The Greensburg YMCA is  launching a new Get Moving Initiate  to introduce movement  into your lifestyle in fun and creative ways. Learn important skills in physical fitness, overall wellness,
mental health and more…
PROGRAM OVERVIEW
5-week Sessions
2 Sessions per week
Realize Your Potential and Introduce Movement into Your Lifestyle
Motivate to Strive for Excellence In and Out of Gym
Overcome Mental Obstacles by Giving and Sharing Support
Non-members welcome!
PRICING:
$185/Member
$235/Non-Member
Registration Ends 1/8/24