Neighbors Helping Neighbors 2023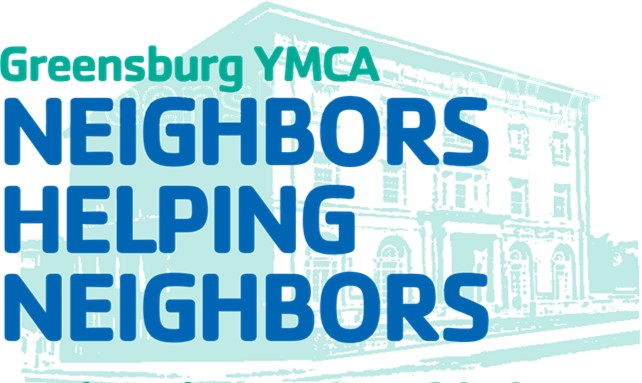 Wednesday, June 7, 2023
5-7 p.m.
J. Corks Restaurant

25 East Pittsburgh Street, Greensburg PA 15601
Neighbors Helping Neighbors is a relaxed event where Friends of the Y, including its neighbors: J.Corks Restaurant and the Law Firm of Stewart, Sorice, Farrell, Finoli & Cavanaugh, LLC, get together in fellowship to support the Y and its mission to the community.
The Greensburg YMCA has been a community staple since 1858…offering programs that build a healthy spirit, mind and body for all. Proceeds from this event are directed toward numerous capital projects, large and small, from leaky faucets and window replacements to roof repairs. Join us for an evening of fellowship and help support our Y.   For your donation, your name or business name will be placed on the banners pictured below and displayed in the Y.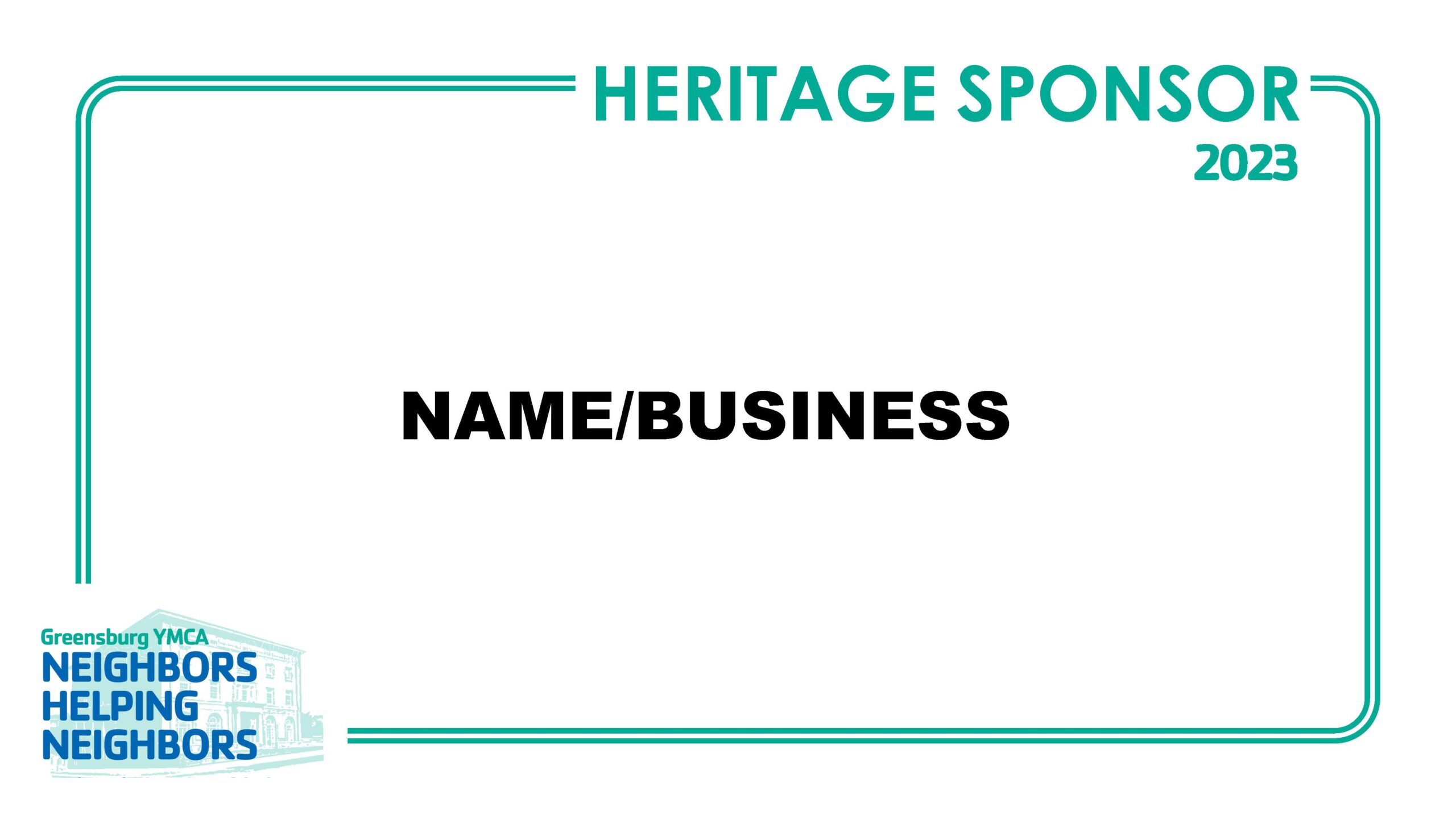 Heritage Sponsor
$3,000
All Vintage Sponsor incentives (4 tickets)
Recognition on future donor wall
Scrolling message board recognition for 1 year
$100 in J. Corks gift cards (may be used at event cash bar or after)
Recognition on Y website, quarterly newsletter and at 2023 events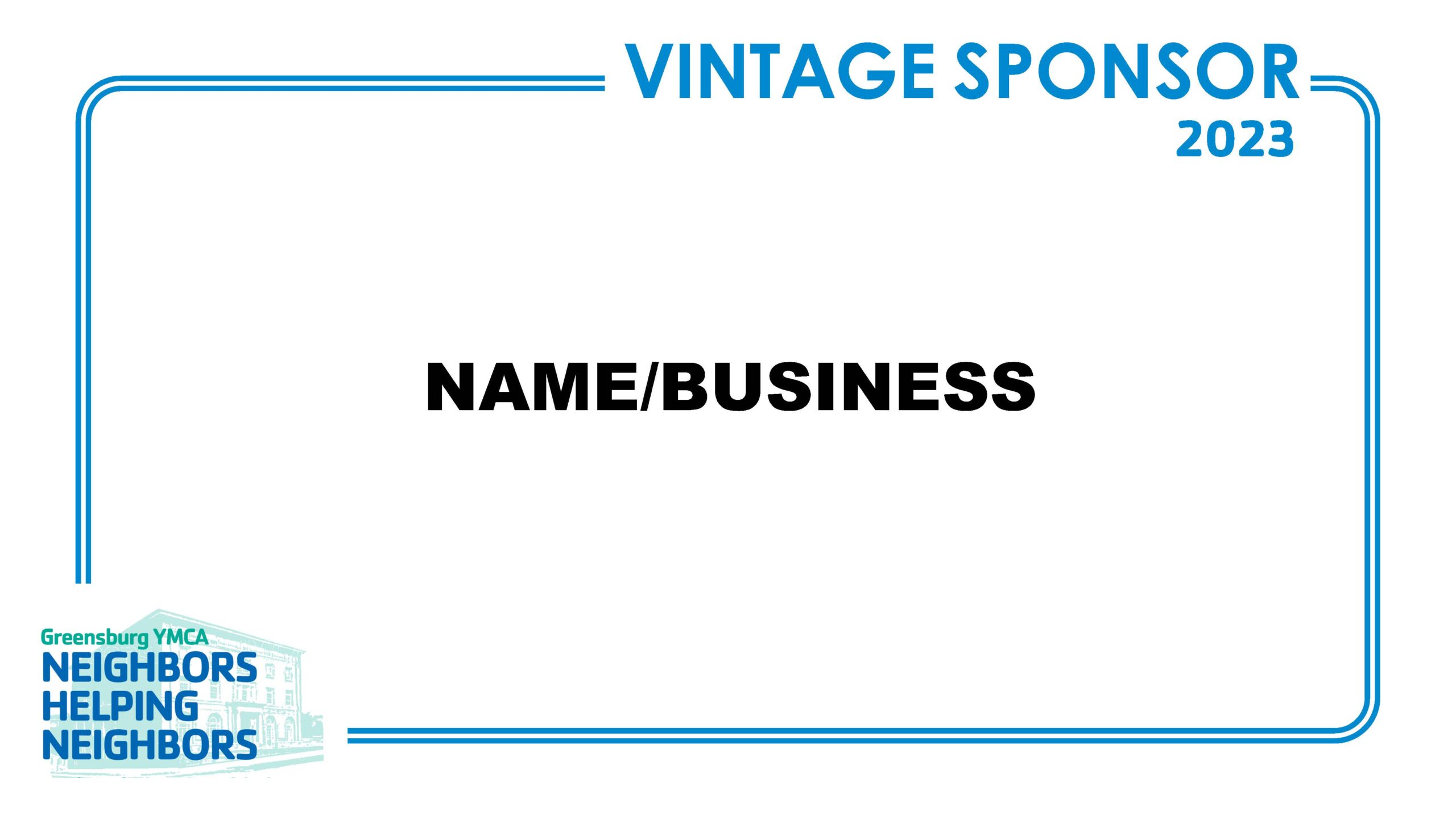 Vintage Sponsor
$1,000
4 tickets
Recognition on the website for 1 year
The Y will display your banner in the facility for 1 year
Scrolling message board recognition for 6 months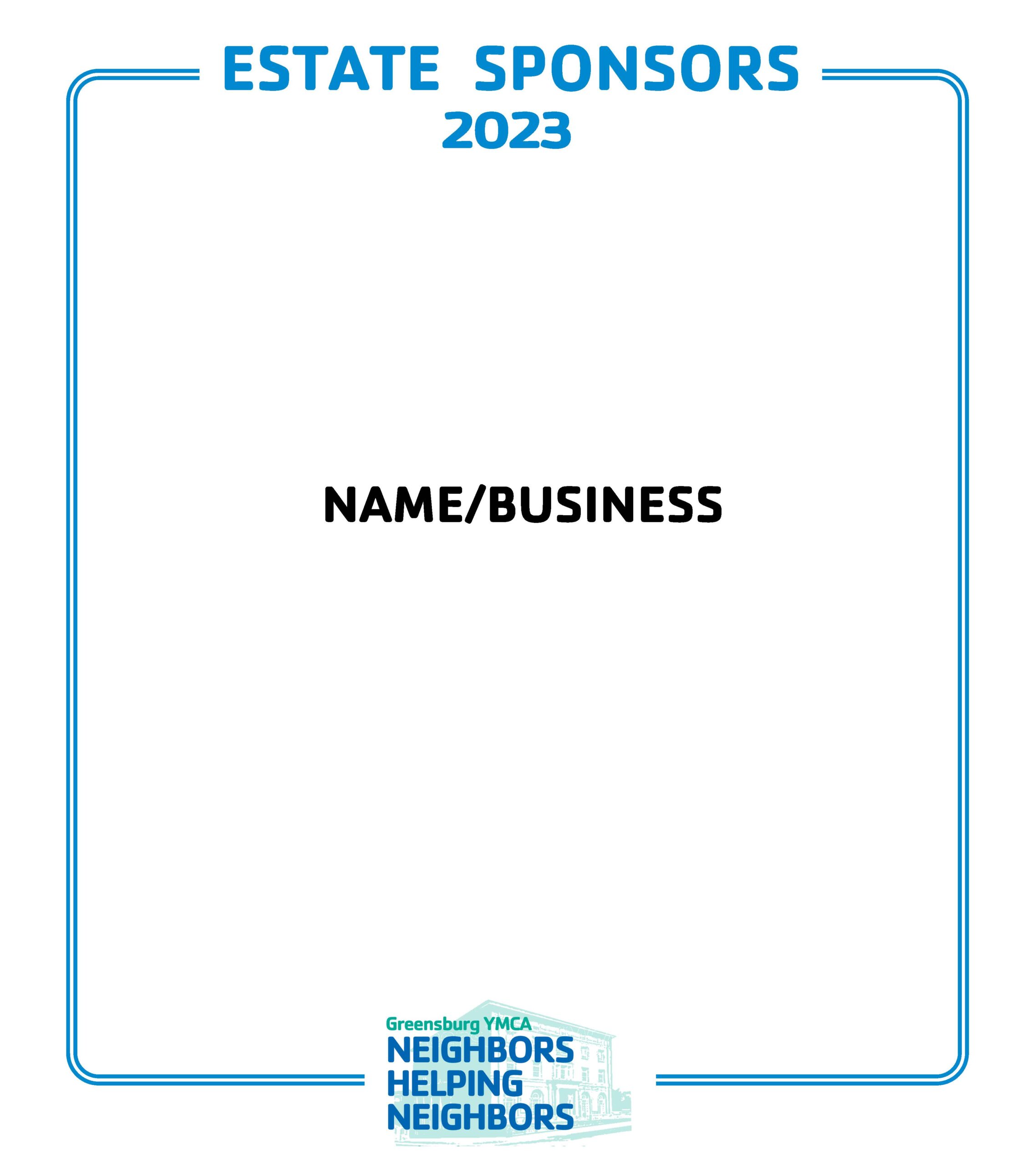 Estate Sponsor
$500
2 tickets
Recognition on website for 6 months
Recognition displayed within the Y for 6 months
Neighbors Helping Neighbors—2022
2022 Sponsors
HERITAGE SPONSOR:
Richard Morford
Michael and Karen Stewart and the Law Firm of Stewart, McArdle, Sorice, Whalen, Farrell, Finoli & Cavanaugh, LLC
VINTAGE SPONSOR:
InFirst Bank
McDowell Associates
The Pollins Farm
ESTATE SPONSOR:
Barbara Ferrier, Falcede Energy Consulting LLC.; First Commonwealth Advisors; John and Amy Kirkling; Kepple-Graft Funeral Home, Inc.; Arnel and Sydney Beeler; Todd and Rosalie Carpenter; State Farm Insurance Matt Knizner.

RESERVE SPONSOR:
Bardine's Country Smokehouse; Brian Cavanaugh; Commissioner Douglas W. Chew;Deluzio & Co. LLP, Charles Deluzio; Dona Milto; Dr. and Mrs. Larry DeNino; Dr. Angelo and Mrs. Pamela Demezza; Dr. Katie Stewart; Tom Ljungman and Bobbie Hineline; Linda Turchetta; Louis and Marcia DePaul; Mark and Joyce Trew; Mark L. Sorice; Marquis McE. Smith Jr.; Michael Keenan; Mrs. C Debich; Ms. Beverly Kosor; Paul Knapp; Regis and Jamie McHugh; Rick Sunder; Scott and Gretchen Brown; Scott O. Mears, Jr.; Tom Balya; Vincent Quatrini; Webber Advisors, Gary Sefchok.
Scenes from the 2022 Neighbors Helping Neighbors