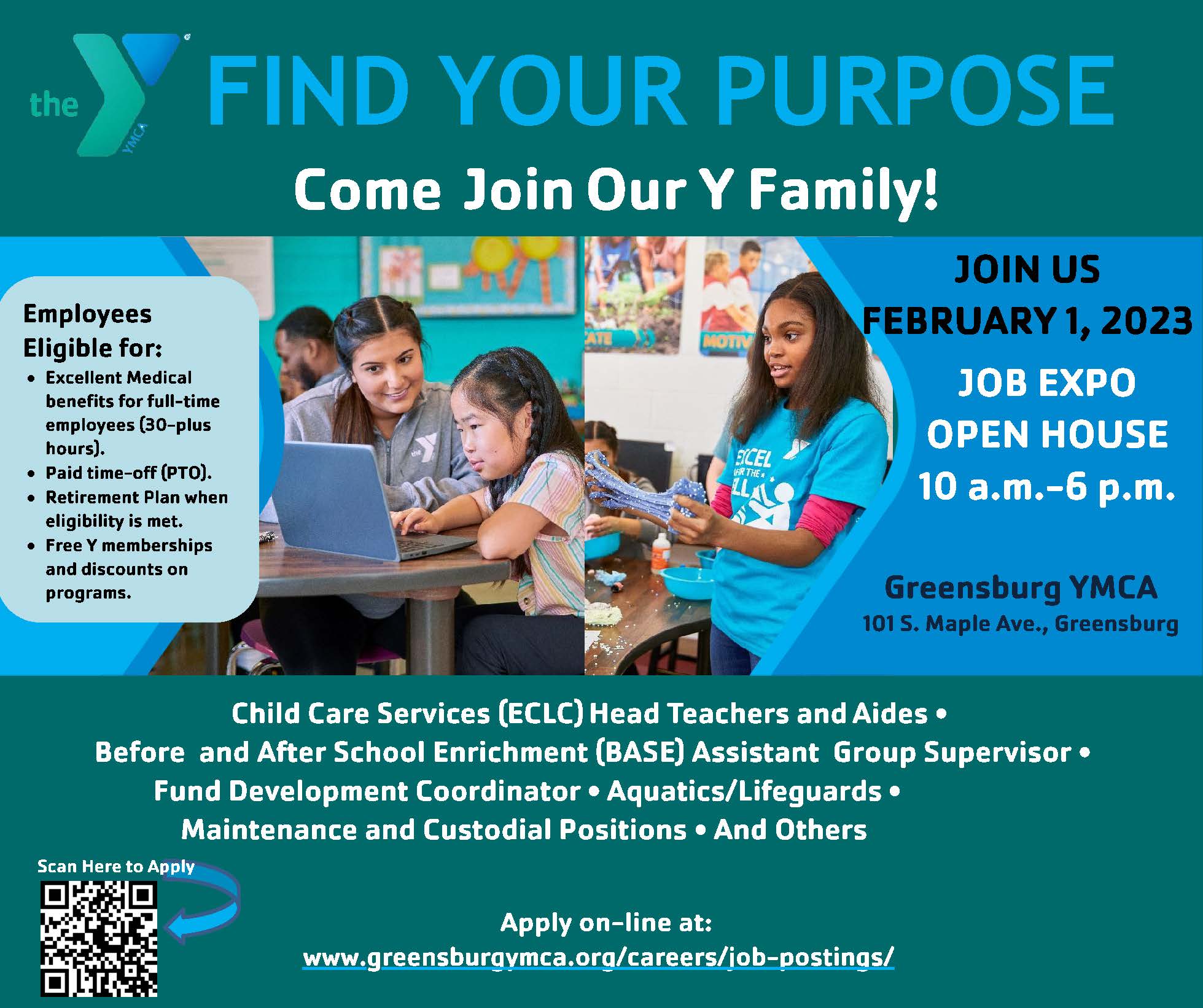 Greensburg Y Job Expo Open House Feb. 1
Come join us for our job Expo Open House, Wednesday, Feb. 1, from 10 a.m.-6 p.m. at our facility on 101 S. Maple Avenue, in downtown Greensburg.
Bring your resumes.  Staff members will be present to interview you for various vacant positions.
Many of these positions offer excellent benefits for eligible employees, including medical (for full-time employees working 30-plus hours), paid time-off (PTO), retirement plan when eligibility is met and free Y memberships and discounts on programs.
For more information, contact Ron Wahl at 724.834-0150, ext. 161, or email at [email protected].