Tot Sports
Tots Variety Sports program is a great way for children ages 2–4 to learn the sports of kickball, volleyball, basketball and The Classics in a fun, friendly environment. This 4-week program will allow children to participate in a different sport each week focusing on the fundamental skills of each sport. When registering, parent must pick one night for their child to attend.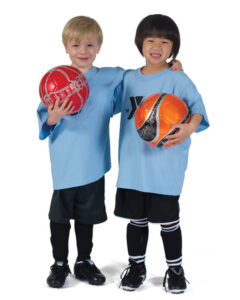 Ages 2 – 4 years
Dates: Mondays or Wednesdays, Aug. 8-Aug. 31
Times: 5:45 – 6:30 pm
Cost: $65 for members/$70 for non-members
PLEASE NOTE: Monday night session is contingent upon sufficient registrations.
For more information contact Scott Brown at s.brown@gbgymca.org or 724-834-0150 ext.113